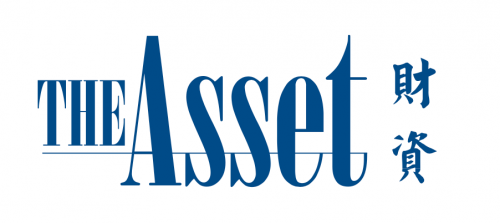 Lingyun Gu, founder and chief executive officer of tech firm IceKredit, has long been aware of the huge potential of China's underserved SME sector.
"I am always positive towards China's SME (small and medium-scale enterprise) market. In the US, Wells Fargo is the least aggressive bank because they are doing well in SMEs. China's banking system has not yet reached a comfortable level of servicing SMEs," Gu tells The Asset in an interview.
Gu founded IceKredit in 2015, leveraging artificial intelligence (AI) to provide intelligent risk control services including anti-fraud, customer access and loan approvals.
Having invested in over 20 startups as entrepreneur-in-residence at venture capital firm IDG, Gu believes that as China's geographic dividend diminishes, B2C (business to consumer) business will become more challenging while B2B (business to business) can be the next blue ocean.
"In the past, the SME evaluation model was not as sophisticated as now. One model could be over fit and not applicable to other samples. Now with the proliferation of internet, third-party data such as customs, logistics, e-commerce and sales became available and we can better leverage AI technology."
With an ambition to facilitate the SME business of Chinese banks, IceKredit uses AI technology and big data to provide a more accurate credit assessment algorithm and model. Unlike other fintech companies, IceKredit does not possess data when building models. Instead, it puts the server at banks, which provides comfort to financial institutions concerned about data privacy. "There is always limitation. But that's where technology can play a role. Technology finds the best solution under restriction."
According to Gu, IceKredit's key strengths are its deep learning, data analytics training, and natural language processing capabilities in the public domain. Its website shows that IceKredit has over 500 revenue clients including ICBC, Bank of China, China Construction Bank and ZhongAn Insurance. It also works with large banks in Southeast Asia including OCBC, UOB and Siam Commercial Bank.
Core competence
"I believe that the core competence of technology companies is not just one super technology which nobody can compete with. There is no such thing. Instead, if one company can have some sort of advantage in a certain area for some time, then it is a tech company. Tech companies are always looking for competitive edges in technology and taking the lead within a certain period of time." says Gu.
Since the suspension of Ant Group's initial public offering in late 2020, China's regulators have been closely monitoring the fintech industry and clamping down on online lending activities. Far from being fazed, Gu says regulation is good for the technology industry. He stresses that IceKredit will only focus on technology and never trade data or become a financial service provider.
"I hope to see a more regulated market. Without regulation, there will be no technology boom and everybody will be looking for aggressive expansion without technology. They will just use their under-the-table capabilities to compete and make money in grey areas. Real tech companies are not benefitting from this."
In November 2020, IceKredit closed its 200 million yuan (US$31 million) C1 funding round, led by Shanghai Guoxin Venture Investment. The proceeds were used for R&D, upstream and downstream investment, and enhancing business structures and ecosystem. In January 2021, IceKredit invested in fintech platform LoanCloud as a strategic investor.
As financial inclusion becomes one of the top priorities for China's financial regulators, more established players such as Ping An OneConnect and CCB Fintech have been ramping up their service offerings for banks looking to grow their SME business. 
"I'm not worried about competition, but if I am the only one in the market, I will be worried. We are not competing with tech subsidiaries of financial institutions. Financial institutions are good at financial services while we are strong in algorithm," says Gu.